London Ambulance Service Paramedics Wanted
Work in one of the most vibrant and exciting European cities for one of the busiest ambulance services in the world – London Ambulance.
View the latest information on how to become a Paramedic with the London Ambulance Service.
With 8.5 million people from all nationalities and backgrounds living in the 620 square miles of and receiving around 5,060 calls a day, almost a quarter of which are immediately life-threatening (Category A), there's no such thing as a routine job, let alone a 'normal' day for the London Ambulance Service.
If you've been thinking about taking your paramedic skills to Europe, this could be the opportunity of a lifetime.
Jobs for Australian Paramedics and APC Diploma-qualified graduates
Working in London will give you a new level of clinical, hands-on experience which is second to none. You'll meet new people and be given the enviable opportunity to really develop your practice as a paramedic.
Paramedic Jobs in London – an incredible opportunity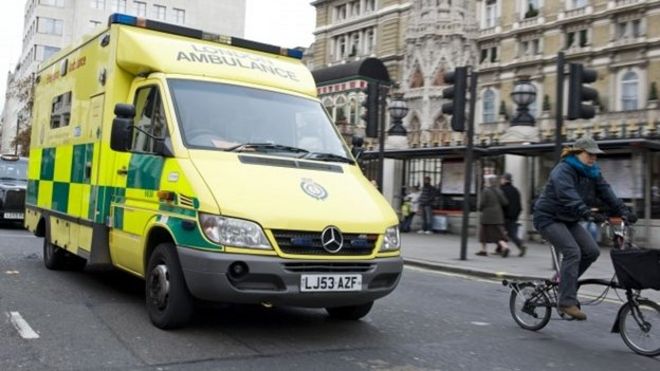 If you are interested?
If you'd like to join the service in London the key skills and experience required are:
To be a registered paramedic with the Health Care Professions Council  (HCPC) (or be eligible to register) and have successfully completed a HCPC approved paramedic programme.
Have demonstrable evidence of practice within at least the last 12 months (if in full time education, please provide details of placements)
Possess a current full manual driving licence, valid in the UK. (On arrival in the UK you will need to be able to convert your license to a UK license and obtain C1 category)
Have no more than three demerit points or equivalent in your home country and recent & demonstrable driving experience.
Beyond that, a dedicated approach to providing top quality care to others could well see you into one of the most satisfying and highly respected roles in the community.
View our updated page on how to become a Paramedic with the London Ambulance Service.
London Ambulance Service NHS Trust is a member of the Employers' Forum on Disability, Employers' Forum on Belief, Employer's Forum on Age, Stonewall, Race for Opportunity and Opportunity Now. Read the original article here: London Ambulance Service is coming for Aussies