International SOS Seeking Offshore Paramedics
Interested in working offshore on rigs (oil and gas paramedics) and other platforms as a Paramedic?
International SOS is seeking qualified and experienced paramedics to work in their offshore location in Australian Waters off the coast of Western Australia.
Delivering high level and quality service to International SOS clients, including primary health and emergency services is the primary role of the chosen candidate. The primary health care services provided will adhere to the standards set out by International SOS policies and procedures and initial emergency response where required.
Locum position will start on September 7th until September 19th.
Location: Broome & Kimberley
Work Type: Contract/Temp
Classification: Healthcare & Medical Ambulance/Paramedics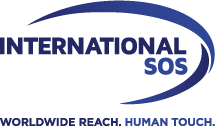 Essential Selection Criteria and Experience Required:
Minimum of 3 years' experience as a paramedic working in the health care sector
Proven Offshore experience working in the oil and gas industry
Current BOSIET
Current Advanced Life Support ALS2 or ACLS
Current MSIC
Must have work rights in Australia and live in Australia or New Zealand
Desirable Selection Criteria:
Previous experience working in an offshore environment.
Has excellent clinical and communication skills.
Passion for providing an excellent standard of health care.
Inclusions on the Job Offer:
Flights, meals, accommodation provided.
Competitive remuneration package.
Gain valuable experience with a leading  global organisation.
Important:
This job position was advertised some time ago and is indicative of the types of jobs International SOS advertise on their website and on SEEK.com.au.