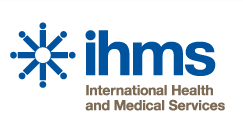 Wanted: Medical Escort in Sydney, NSW
International Health and Medical Services (IHMS) Medical Escort Job
International Health and Medical Services is currently seeking a medical escort. As a medical escort, you'll be delivering pre-hospital care throughout the medical transport process. Services rendered must be in accordance to IHMS and International SOS Policies and Procedures.
As a casual medical escort, you will respond to missions that can be both domestic and international in nature. Domestic missions can go up from 1 to 2 days while international missions may reach from 3 to 5 days.
Essential Selection Criteria and Experience (Medical Escort Job Sydney)
Full unconditional registration with AHPRA as a Medical Practitioner; FRACGP desirable
Minimum of 3 year post graduate experience in

Emergency/critical care or
Primary Health Care

Previous aviation flight experience (desirable).
Detention or corrections experience highly desirable.
Valid Australian Passport valid for at least six months
National Police check and BLS/ALS completed within the last 12 months or willing to obtain.
Desirable Selection Criteria:
Sound clinical reasoning and analytical skills.
Displays strong knowledge base, effective decision making skills and confidence to work independently in an isolated environment.
Knowledge and experience of working with culturally and linguistically diverse groups.
Appreciation of the potential challenges in delivering health services in a politically sensitive environment.
The Employer: International Health & Medical Services (IHMS)
International Health & Medical Services (IHMS) is contracted by the Commonwealth of Australia, represented by the Department of Immigration and Border Protection, to provide primary and mental health care to people in immigration detention in Australia, and to asylum seekers and refugees residing in Manus Island, Papua New Guinea and Nauru. IHMS also manages the health care of people in community detention through its network of community providers.
IHMS delivers health care in a professional manner that is:
medically appropriate
without any form of discrimination
with appropriate dignity, humanity, cultural and gender sensitivity; and
with respect for privacy and confidentiality.
Location: Sydney/CBD, Inner West & Eastern Suburbs
Work Type: Contract/Temp
Classification: Healthcare & Medical/Medical Specialists
IHMS is accredited to the ISO 9001:2008 series of standards for quality management systems.
Go to <a rel="canonical" rel="nofollow" href="https://www.seek.com.au/job/34350155?type=standout&userqueryid=ded8c0ad5312dad96e010d16d64a3b5d-8376098″> to submit your application for the Medical Escort Job Sydney.</a>