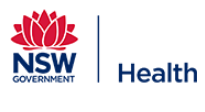 Calling All Paramedics in Coffs Harbour, NSW
NSW Health Paramedic Job
NSW Health is seeking Paramedics for its North Coast Sector Regional Operations. This is a full time position and as a Paramedic. The chosen candidate's responsibilities include facilitating patient transport, documentation, ambulance maintenance, and complying with NSW Ambulance policies.
Location: Coffs Harbour, NSW
Work Type: Full-Time
Healthcare & Medical Ambulance/Paramedics
Selection Criteria and Experience Required:
Certificate to Practice or completion of Ambulance Education Centre Residential Inservice 1 course.
Can deliver quality clinical care and possess clinical knowledge to be effective for the role.
Excellent verbal and written communication skills.
Shows effective planning, implementing and evaluation skills when rendering service.
Document and report facts related to patient care and other services rendered accurately. Must be computer literate to handle electronic reporting procedures.
Can work independently and interdependently with other members of the allied health service.
Empathetic, compassionate, and motivated to render patient care.
Follows all the rules and policies mandated by the institution.

The Employer: NSW Health
The NSW public health system is world-class. It is the biggest public health system in Australia with more than 230 public hospitals and around 108,000 dedicated staff (FTE) who make up the health workforce. When applying for Paramedic Job Coffs Harbour NSW Health Department, you will be joining one of the most respected Ambulance Services in Australia.
Australia's population is growing and is also ageing rapidly. Technology, medical specialisation, new treatments and a wealth of medical research means Australians are living longer but treatment coats are also rising.
On a typical day in NSW the ambulance service of NSW will respond to many of the activities below – there's never a dull moment with the service and always plenty of variety.
3,100 responses by NSW Ambulance
65,000 meals are served to patients*
29,000 clinicians use the electronic medical record
17,000 people spend the night in a public hospital*
6,500 people are seen by our emergency departments (EDs)*
5,600 people are admitted to a public hospital*
1,000 patients have their surgery (emergency or planned) performed in our public hospitals*
270 babies are born
[button open_new_tab="true" color="accent-color" hover_text_color_override="#fff" size="large" url="https://au.jooble.org/desc/6950785936603727326?ckey=paramedic+jobs&rgn=-1&pos=16&elckey=-5537984009295242538&sid=5035655388890220724&age=103&relb=70&brelb=70&bscr=441,0639&scr=441,0639&iid=-7956406761219452322″ text="Apply for this job: Paramedic Job Coffs Harbour NSW Health " color_override="#2ac4ea"]