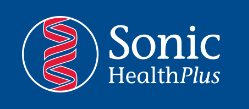 Wanted: Casual Remote Paramedic in Osborne Park, WA
Sonic HealthPlus Casual Paramedic Job
Sonic HealthPlus is currently seeking paramedic in Osborne Park. The ideal candidate must be experienced and professional. Paramedics are expected to render quality paramedical services on their company designated regional sites. You will be involved in Occupational Health for various institutions.
Sonic HealthPlus is a provider of corporate medicine in Australia. You can expect a supportive working environment from its corporate Perth team. An effective deliverer of paramedical services.
free eBook on industrial paramedic job roles description (PDF) this is a good resource for people looking to get into the private sector as a remote paramedic
Location: AU-WA-Osborne Park
Work Type: Casual
Classification: Healthcare & Medical Ambulance/Paramedics
Requirements and Qualifications:
Diploma of Paramedical Science or equivalent
Certificate 4 Training and Assessment
Demonstrated experience working under the Health (Drugs and Poisons) Regulation as a Paramedic
At least 5 years of experience as a qualified Advanced Care Paramedic
Additional Requirements:
Excellent time management skills
High attention to detail
Be a known leader
Highly experienced working remotely under a client contract
Experience in a similar position will be looked upon favourably.
Go to https://shp.taleo.net/careersection/ext/jobdetail.ftl?job=HEA00003C&tz=GMT-05:00&utm_source=Indeed&utm_medium=organic&utm_campaign=Indeed to submit your application.
Sonic HealthPlus observes an Equal Opportunity Employer advocacy. Aboriginal and Torres Strait Islanders are encouraged to apply if they have the qualifications. The company encourages social diversity and cultivates a positive career growth environment.
Please note that short listing process is ongoing. Short-listed candidates will be contacted. The company can withdraw the job offer earlier than stated.