This advertisement has expired but is a career example
Queensland University of Technology (QUT) : Paramedicine Senior Lecturer Job (sample)
Becoming a teacher is one of the most noble professions. You are given the opportunity to impart your paramedical knowledge and help shape the minds of students.
Queensland University of Technology, a major Australian university, based in Brisbane, with a global outlook and a "real world" focus, is seeking to appoint an outstanding candidate to an ongoing, full-time Senior Lecturer position.
The appointee will;
have extensive clinical and teaching experience in paramedic science
a proven ability to engage with industry partners
capacity to contribute to research programs within the School, Faculty or wider University
have previous experience with both unit and course coordination
report to the Paramedicine Discipline Leader for supervision, workload management and for Performance Planning and Review (PPR)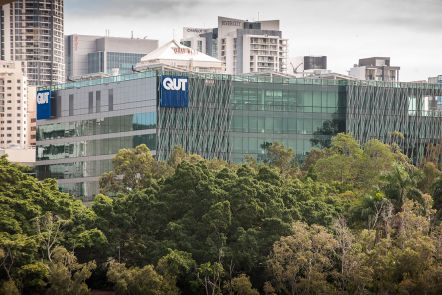 More about Paramedicine Senior Lecturer Job Brisbane QUT
The Paramedicine Senior Lecturer will fulfill the following responsibilities:
Course coordination
Contribute to curriculum review and design
Facilitate excellence in undergraduate teaching through the development and promotion of innovative teaching methods and materials
Provide authentic real-world learning and assessment
Exercise a significant role in teaching and teaching development within the Discipline
Effectively engage with industry partners and professional associations at national/international levels
Undertake research including publication in high quality peer reviewed journals
Encourage the development of a research culture within the Discipline and provide advice and support to more junior academic staff
Implementing and administering University policy within the Faculty with respect to equitable access to education and workplace health and safety.
Location: Brisbane
Work Type: Full Time
Healthcare & Medical – Ambulance/Paramedics
Selection Criteria and Experience Required:
Completion of a doctoral qualification in paramedic science or equivalent accreditation or standing (in considering the suitability of applicants the selection panel shall have regard both to the level of
qualifications and/or experience relevant for the discipline area and equivalent forms of
accreditation or standing).
Proven teaching experience with the ability to embed innovative approaches to learning and teaching, including curriculum design.
Evidence of leadership that contributes to a high performing and collaborative teaching team and culture.
Demonstrated success at developing external partnerships with industry and professional bodies that extend best practice and realise new opportunities for teaching and research.
Demonstrated research activity and outputs, including generating research income and publications, and evidence of research leadership.
Demonstrated highly developed communication and interpersonal skills with the ability in working with an interdisciplinary team of academic colleagues to enhance teaching and research performance.