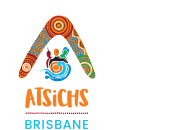 Wanted: Part-time patient transport driver Brisbane
ATSICHS Brisbane Transport Driver Job
ATSICHS Brisbane, a non-profit organization that serves Aboriginal and Torres Strait Islanders in terms of health and well-being, is looking a part-time patient transport driver Brisbane. It offers $43,040 base salary with pro rata and superannuation.
As part of the team, you are expected to provide safe escort services to and from health care clinics, develop healthy relationships with the community and proactively participate to a growing team.
Location: Brisbane/CBD & Inner Suburbs
Work Type: Part Time
Classification: Healthcare & Medical Other/patient transport
Essential Selection Criteria and Experience Required:
Current Drivers License.
Identify as Aboriginal or Torres Strait Islander.
Previous experience of working with Aboriginal and Torres Strait Islander clients.
Previous experience as a Transport Driver.
Working with Children's Card (Blue Card) or be eligible to apply
Please note that it is a genuine requirement that this position be filled by an Aboriginal or Torres Strait Islander person in accordance with s25 of the Anti-discrimination Act 1991 (Qld).
Monday to Friday Availability.
Desirable Selection Criteria:
Transport experience in Primary Health setting
The Employer: ATSICHS Brisbane
Formally known as Aboriginal & Torres Strait Islander Community Health Service (ATSICHS) Brisbane they were formed by community members and concerned general practitioners as a small volunteer group in the early 1970s. The service provided primary health care to the Indigenous community around Spring Hill.
They has grown to be one of the largest Indigenous community organisations in Queensland and proudly remain community controlled and managed. They provide a diverse range of health and ancillary services in a culturally appropriate setting to more than 12,000 clients throughout the greater Brisbane area.
Primary health care is provided through their five clinics across Brisbane.
Go to to submit your application for part-time patient transport driver Brisbane